Review Post*
Nothing beats an adventure on a special occasion. I think it makes that occasion just that little bit more memorable. In fact, trips and travels by far beat physical gifts in my opinion, unless it's something really sentimental.
Just before Father's Day we were invited along to visit the War on the Line event held by the Watercress Line*, so we went along on the big day to explore steam trains and look around life during the Second World War.
The event took place across the weekend over the Mid Hants Watercress Line, from Alresford, Ropley, Medstead and Alton, with regular trains for all event-goers to travel on.
Our starting point was Ropley (free parking, yay) where we explored the steam trains in the restoration area and had a little play in the kids play park – a big win for parents! Outside was also a collection of vintage cars, trucks and engines, ensuring plenty of entertainment before boarding.
Also fun fact, the footbridge is the one from Harry Potter at Kings Cross Station where he receives his Hogwarts Express ticket! You know I had to put the film on when I found this out!!
Once at Alresford, after a quick 10 minute journey on the steam train,we found singing and dancing – which obviously involved Henry going for a dance and getting a lot of happy clapping from the audience – outside the station as well as plenty of historic stands and war time re-enactors. It was quite fun spotting all the people dressed up in the fashions of the time, and I would have loved to have gotten involved if I wasn't heavily pregnant. We explored the station and the local town, and then returned for a bit of lunch and a much quieter return train.
Back at Ropley we watched the Steam Train pull away after a little chat with the driver. I think seeing the trains come in and leave was the highlight for Henry to be honest and included a lot of choo-chooing.
We had such a nice few hours out, and it was so nice to find something new in our county that honestly I didn't even know existed. The Watercress Line is a dedicated line for Steam Trains as a visitor attraction and runs events throughout the year, as well as running trains along the line for families to use for the day and explore all the towns stations.
You can find out about all their events here, or standard tickets here.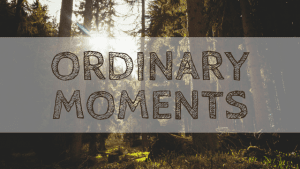 *entry to the event was provided free of charge in exchange for a blog review and social media coverage – all opinions as always are my own – in association with Sotonbloggers